Professional Background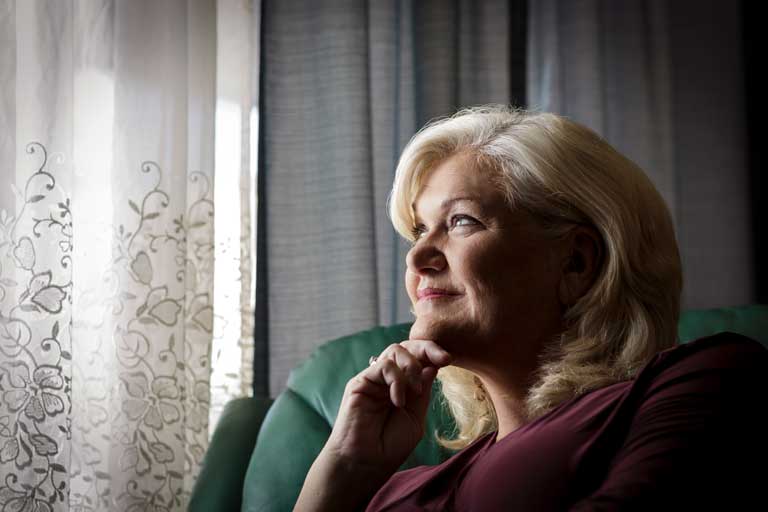 Connie Going is a certified Adoption Expert and a nationally renowned advocate, speaker and educator. She is also CEO and co-founder of The Adoption Advocacy Center, a non-profit agency that supports and educates adoptive families, waiting children and birth families.
Connie's passion for adoption has touched every area of her life. She has spent over 25 years working in the child welfare system, and she is the adoptive parent of two teen boys. Today, she combines those experiences to help families navigate their own journeys and challenges.
Professional Highlights
Connie is the recipient of multiple national and regional awards. Throughout her career, she has:
Completed more than 1,000 permanent adoptions.
Worked in nearly every area of adoption, serving as a caseworker, a federal subsidy reviewer, a mediator and more.
Co-founded the Heart Gallery of Pinellas and Pasco, a nonprofit that connects adoptive families with waiting children.
Helped develop the weekly "Wednesday's Child" television news series, a powerful recruitment tool for waiting children.
Co-created a groundbreaking inquiry/match system to ensure that every inquiry about a waiting child is processed effectively by systems of care.
Provided adoption agencies with innovative tools, marketing strategies and social media supports.
Guided countless prospective and adoptive families through the adoption process.
Family Story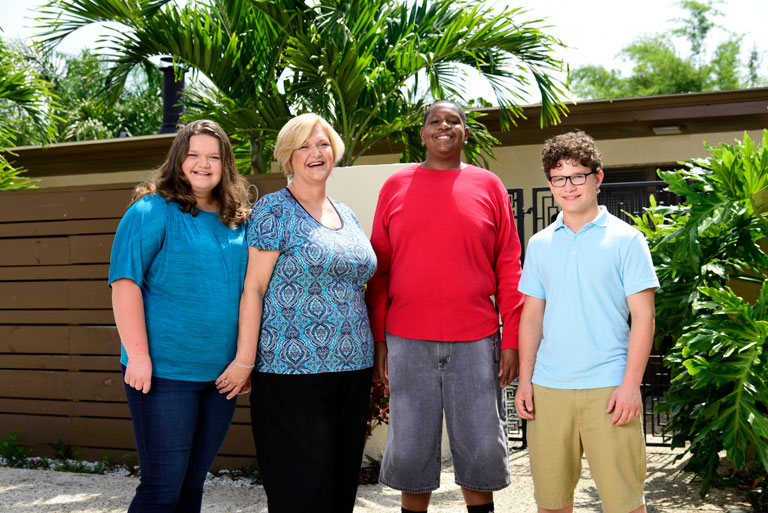 The Going family's story is anything but conventional. It started several years ago, when Connie gave birth to her daughters Sydney and Carley. Soon after, a baby named Davion was born in a prison to a mother who couldn't care for him. A few years later, a toddler named Taylor Diaz was taken from a neglectful home with addicted parents and put into foster care.
While Sydney and Carley grew up with a dedicated, loving mom, Davion and Taylor bounced from one heartbreaking situation to another. In the system since birth, Davion spent his childhood in 20 different foster homes. Taylor and his sisters were originally adopted together, but he was sent back by the family and spent the next several years in countless foster and group homes.
The boys' paths intersected—first in a residential facility, and then years later in a group home. Along the way, they were both assigned to a caseworker who would change their lives: Connie Going.
As Taylor's caseworker, Connie saw his potential and continued to fight for him through years of disappointments. When he went through the heartbreak of a second failed adoption, Connie had a realization: He belonged with her. With the blessing of her daughters, she made the transition from caseworker to adoptive parent. Taylor became an official member of the Going family in 2013.
Davion was just seven years old when Connie became his caseworker. In 2013, he made national headlines when he stood in front of a church and asked for someone to adopt him. Connie watched in excitement as Davion's plea went viral and was featured on media like Good Morning America, Al Jazeera America, The View and in People Magazine. More than 10,000 inquiries poured in, but after a failed adoptive placement in 2014, Davion was left, once again, without a family.
During those roller-coaster months, Davion found refuge with the Goings. Connie was no longer his caseworker, but their relationship continued. Davion reunited with Taylor and became a regular in the Going home, joining them for football, laser tag and other activities. The family slowly grew from four to five. In April 2015, 10 years after he first entered her life, Davion became Connie's son.
"Being a mom to my four children is the most important thing in my life. Their ability to work through life's trauma and challenges inspires me to never give up. We are a fun and crazy family, but we learn every day how to make it work together." – Connie Going
Awards & Recognition
Throughout her career, Connie has been recognized for her advocacy efforts on behalf of foster children and adoptive families. Recent awards include:
Tampa Bay Lightning Community Hero (2016)
Bay News Channel 9 Everyday Hero (2016)
Let it Be Us Adoption Advocate of the Year (2015)
Irene Sullivan Adoption Award (2014)
National Angels in Adoption™ Congressional Designation for Outstanding Advocacy Efforts (2012)